I have been inspired by Minda Berbeco's Fossil Friday! posts over at the National Center for Science Education and have decided to start my own similar series.
At the beginning of every month, I will post a photo of a bone/fossil/skeleton. In the comment section, readers can guess the name of the critter that the bone/fossil/skeleton belonged too and at the beginning of the next month, I will post the answer, a short summary of said bone/fossil/skeleton and next month's challenge. First person that guesses correctly will be quoted in the blog post and have bragging rights for the whole month.
I hope everyone will enjoy this, so on to the challenge. This month's will be an easy one.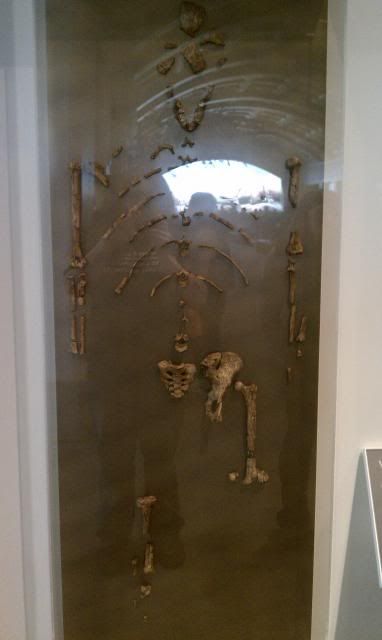 (Take at the Natural Academy of Science.)